37th AMERICA'S CUP
Barcelona
Barcelona, the capital of Catalonia in Spain, has been selected to host the 37th edition of the America's Cup (AC37). This event provides a unique opportunity for international companies looking to establish themselves in Europe to explore the potential of this thriving business region.
Contact us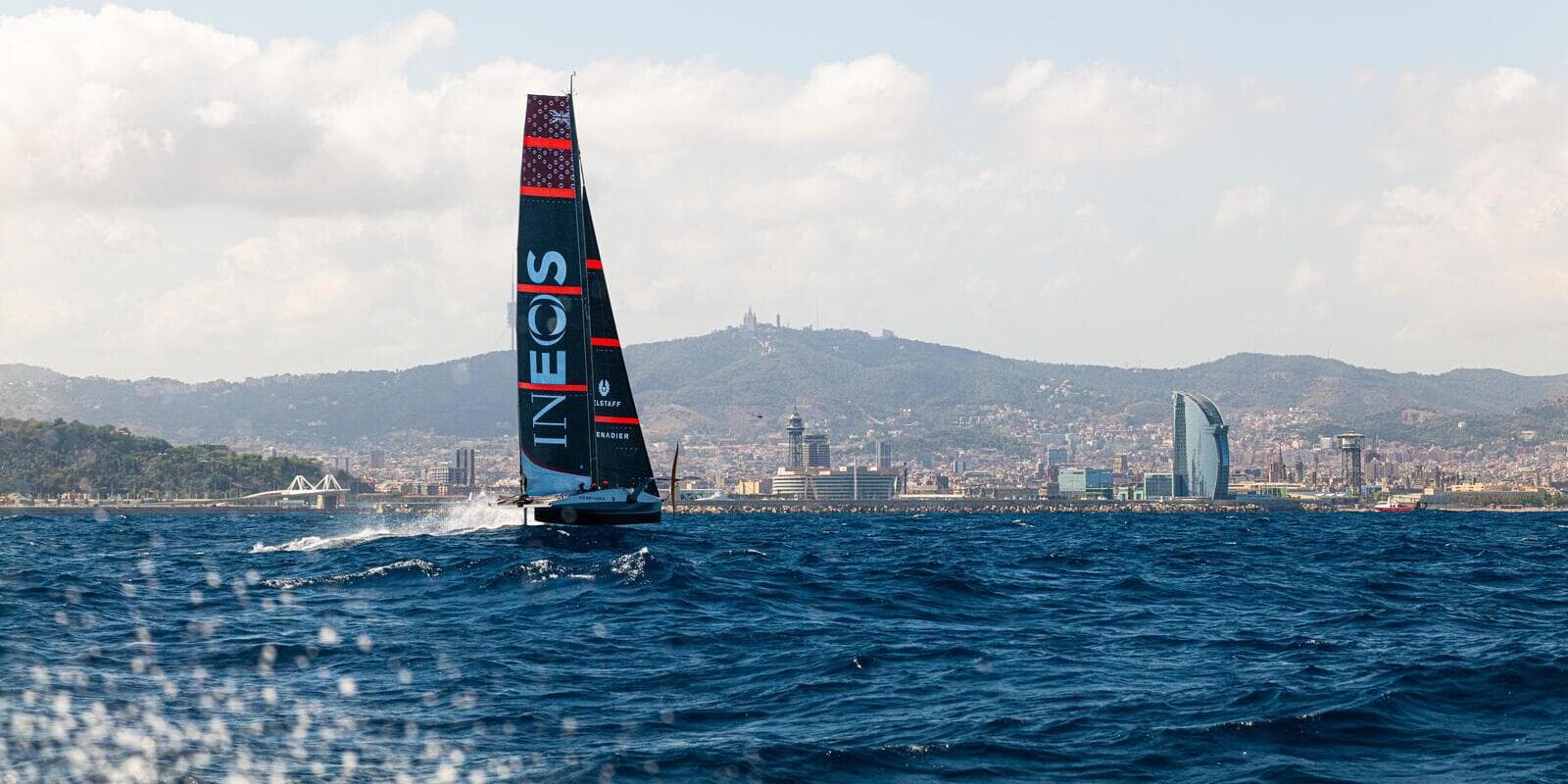 Barcelona,

a perfect match for
the
37th America's Cup
.
Located in vibrant Southern Europe, Barcelona and Catalonia offer a welcoming environment for companies looking to expand in a thriving innovation and technological advancement ecosystem. The region's appeal is highlighted by its distinction as home to half the world's top 50 innovative companies (BCG), reflecting Catalonia's commitment to pioneering advances and forward-thinking strategies.
Catalonia continues to push the boundaries of science and technology with its world-class scientific infrastructure represented by institutions such as the Alba Synchrotron and the Barcelona Supercomputing Center. However, Catalonia's reputation extends beyond innovation to its business-friendly economy and substantial industrial base, making it a sought-after destination for global companies looking to establish operations in Europe. Diverse sectors such as chemicals, automotive, food and beverages, metallurgy, and life sciences collectively contribute significantly to Catalonia's GDP, highlighting its economic resilience.
Twelve universities and top-ranked institutions nurture a vibrant talent pool that drives the region's prosperity. Barcelona, in particular, serves as a magnet for multilingual professionals worldwide, earning it a place among the world's top 10 cities for international talent (Decoding Global Talent, Onsite and Virtual, Boston Consulting Group, 2020).
But Catalonia offers more than a robust business environment. It provides an extraordinary quality of life, with a diverse natural landscape, mild climate, and rich cultural heritage. High global city rankings, public healthcare, and work-life balance add to its appeal.
Catalonia is also well-connected, with three international airports, two major ports, and an extensive rail and road network. As Southern Europe's largest intermodal logistics hub, it has attracted global giants such as Amazon, Decathlon, and Volkswagen-SEAT.
Barcelona, the capital city of Catalonia, has rapidly emerged as a top destination for AV & TECH business events. With its renowned international events, such as the Mobile World Congress and Smart City Expo, the region attracts large corporations and scale-ups. The upcoming America's Cup also adds to the excitement.
For all these reasons, we invite you to experience the spirit of the America's Cup and explore the business opportunities in Barcelona and Catalonia, where innovative ideas and collaboration turn into remarkable stories.
A conversation with

Grant Dalton
Grant Dalton, CEO of Emirates Team New Zealand and Defender of the America's Cup, reveals the extraordinary story behind Barcelona's selection as the 37th America's Cup host.
Watch the interview and explore the unique synergy between Barcelona and this iconic event.
Sailing together

toward
a more sustainable future
.
Barcelona and the America's Cup share a common trait - they both have an innovative mindset and understand that technology has a role to play in ensuring a sustainable future. For this reason, ACCIO-Catalonia Trade & Investment and the America's Cup have signed a partnership to promote the use of green hydrogen technology in the Barcelona 2024 regatta.
In this edition, one of the major changes will be the introduction of hydrogen-powered support boats. These boats will be equipped with cutting-edge technology that relies on the clean and efficient energy of hydrogen, reducing the environmental impact of the event.
By transferring the hydrogen boat technology to ACCIÓ- Catalonia Trade & Investment, the partnership will help create a new industry for green hydrogen boats and ensure that the new demand for hydrogen supply and infrastructure created by the America's Cup is met by local suppliers.
One such supplier is Air Products, through its local subsidiary Carburos Metálicos, a Barcelona-based industrial gas supplier, which has become the Official Hydrogen Supplier to the 37th America's Cup. It will be responsible for supplying all event and team hydrogen-powered chase boats with the green hydrogen required to power the zero-emission boats capable of speeds over 50 knots.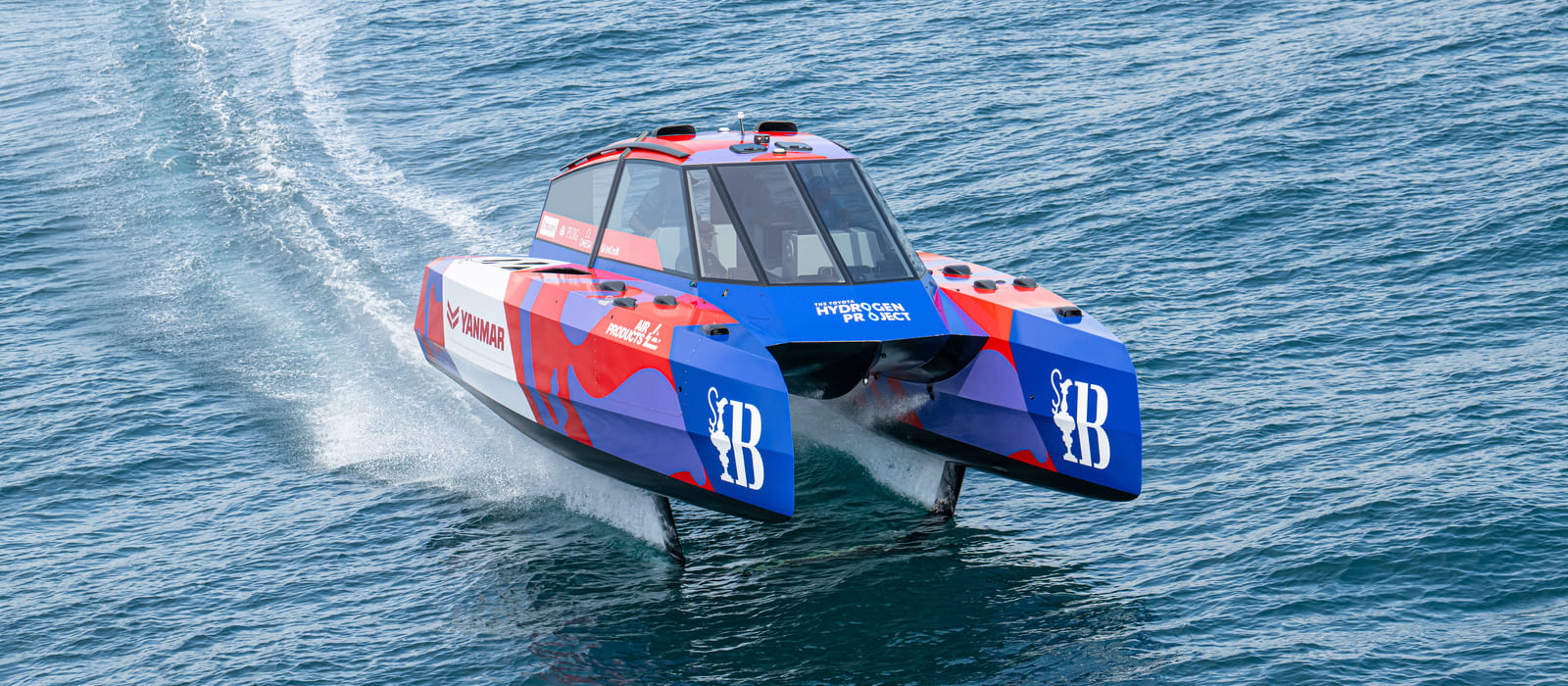 Investing in Catalonia


A smart choice for foreign projects
.
Barcelona-Catalonia is open for business and the world. Its dynamic business climate and proactive workforce offer many competitive advantages to international companies.
We help you set sail


for an

adventure of a lifetime

.
If you are coming to Barcelona for the America's Cup, we encourage you to explore what Catalonia has to offer for companies looking to establish themselves here. Start by checking out our range of free services for businesses interested in investing in Catalonia.
Barcelona, proud to host
the America's Cup
in

2024
The 37th America's Cup in Barcelona will take place from August to October 2024.
AC37 COMPETITION

The America's Cup is the world's oldest and most prestigious sailing competition.

International sailing clubs compete for the Silver Cup, with the winning team defending it until a new challenge.

This promises to be one of the most intense and exciting events in the competition's 174-year history.

AC37 LOCATION

The upcoming America's Cup will take place in Barcelona, with the racecourse set outside the port entrance breakwaters.

The city's Port Vell area will host all the teams' bases. It will be surrounded by the America's Cup Village, which can accommodate tens of thousands of spectators daily.

Significant fan zones, beach viewing platforms, and a hospitality area are set up in front of the racecourse to provide the best viewing experience for spectators.


AC37 TEAMS

The 37th America's Cup teams are:

Emirates Team New Zealand (New Zealand)
INEOS Britannia (United Kingdom)
Alinghi Red Bull Racing (Switzerland)
Luna Rossa Prada Pirelli (Italy)
NYYC American Magic (United States)
Orient Express Racing Team (France)

Emirates Team New Zealand represents the Royal New Zealand Yacht Squadron and is the current America's Cup holder.
37th America's Cup
Latest News
.